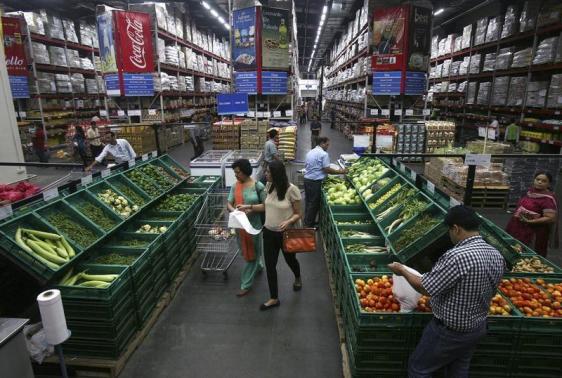 Is organized retail killing the kirana shops in India? Things were pretty different a few years ago. Many people declared end of the days for kirana Shops. But we have not seen any such major change but rather a few very interesting occurrences. The organized retail outlets did kick off in great way but did not kill the Mom and Pop shops. Infact, everybody grew in the booming Indian economy. Long story short… Mom and pop shops not only survived, they scaled their operations and expanded in more locations! Enter Walmart. What people mentioned about Walmart's business In India, a few years ago was totally different from Walmart's B2B operations. Walmart's B2B business exclusively targeted Small/Medium business. Walmart B2B enabled Kirana store owners to become "Best Price Modern Wholesale stores" and provided benefits such as:
There are an estimated 12 million kirana stores in India of which as much as 90% are not directly serviced by India's FMCG majors. Best Price stores offer them access to quality products at the lowest prices they need and when they need them.
Assortment, service and store layout of Best Price stores are customized to their specific needs to help them get the benefit of high quality products at best prices to enhance their business profitability.
Best Price stores help kirana stores manage their inventory better by enabling them to purchase in quantities they need and at the time they require. They can hence take advantage of Best Price store by using it as their own godown, thus freeing up their capital for business rather than lock it up in inventory.
Best Price stores have also created an innovative kirana model "My Kirana" that is tailored for kirana stores to provide them training and insights into areas such as assortment planning, hygiene, in-store displays, inventory management, value added services etc.
In addition, different education programs for members with customized modules like taxation, food preparation, food safety and categ

ory workshops have also been introduced for different target segments.
Walmart has indeed adopted an approach to benefit small/medium business and to get benefit from their growth. This definitely helps the kirana shops to gain a very good opportunity to procure quality items at the required/convenient time. Now they are extending this in e-retail format.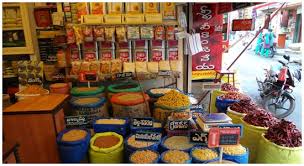 Well, this also creates a huge opportunity to these local shops to scale to the next level if they could adopt innovative strategies. Yes, data driven insights will definitely come to their rescue. They definitely need to protect their loyal customers against the competition to sustain and grow in this market. Those who quickly embrace, will stand out and emerge winners in the neighborhood. These Davids can definitely win Goliaths. Data driven analytics strategies will help!
Aaum's geniSIGHTS solution has been helping retail customers to quickly embrace analytics and power their day-to-day business operations with  intelligent decisions. Know more about Aaum's retail/eTail operations at http://genisights.com/retail/ and http://genisights.com/ecommerce
Reach out to the author by mailing your queries/suggestions to info@aaumanalytics.com